IN OHIOPYLE STATE PARK
Pennsylvania's Ohiopyle region is known for its beautiful landscapes and vistas. Some of those can be accessed by car or with a very short hike, but for anyone looking for a little more adventure off the beaten path, the region is also home to some of the best hiking in the state. There are truly options for everyone, from experienced hikers to families looking for something to enjoy together, each of the hikes in Ohiopyle State Park offer fantastic opportunities for outdoor recreation in beautiful places
Ferncliff Trail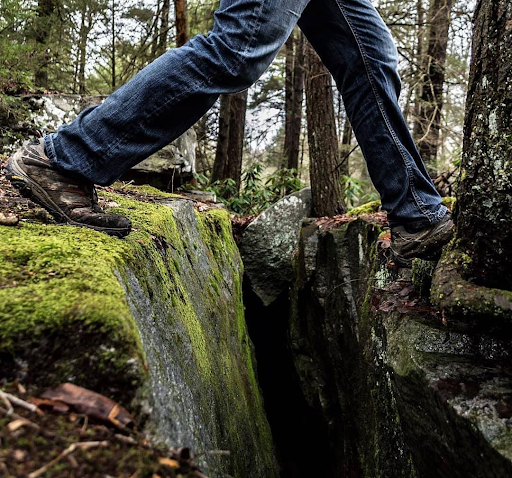 Ferncliff Trail is a two-mile loop, making it a challenging but manageable length even for very small children. It is also open to dogs, though they must be leashed at all times. In addition to a great place for dogs, this trail offers several options for outdoor enthusiasts. The trail follows a river, offering views of waterfalls, rapids, and access to fishing. These aspects of the trail make it an amazing option for dog walking, fishing, and bringing the family on an outdoor adventure. There are a few rocky sections, so caution should be used on those, especially during the winter months when these sections can be icy.
Jonathan Run Trail and Sugar Run Falls
The Jonathan Run Trail is similar to Ferncliff Trail, since it too follows a river and provides access to views of the river, waterfalls, and wildlife that populate these areas. However, as it is tucked away in the Northwest corner of the park, it is less trafficked than Ferncliff Trail. It is longer as well, with the entire round trip coming in at around 3.6 miles. This trail is perfect for anyone trying to avoid the traffic of the Ferncliff Trail that can also handle a slightly longer hike with more elevation gain. Sugar Run Falls is a short hike from the end of the Jonathan Run Trail. This waterfall is known as one of the most beautiful in the region. It is not exceptionally large, but the multiple tiers of this waterfall make it spectacular. The swimming hole just below the main falls is a great place to relax after the hike in, and it is rarely crowded.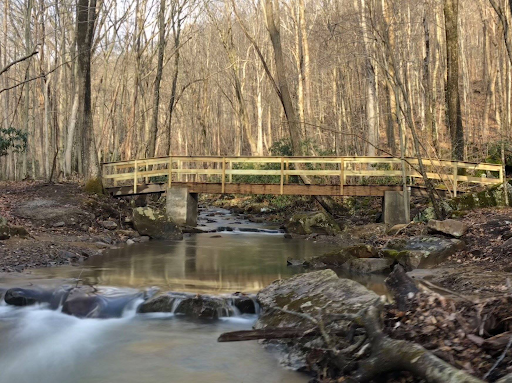 Meadow Run Trail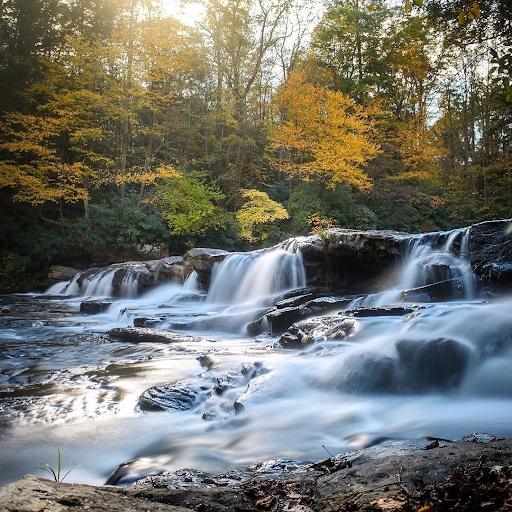 Though similar in length to Jonathan Run Trail, the Meadow Run Trail offers some incredibly unique scenery. It is right around a three miles round trip and is a loop that can be hiked in either direction. This trail weaves its way through rhododendrons and gigantic rock formations. The rock formations are the most unique aspect of this area. Eventually, the trail reaches Flat Rock, a great place to stop for a break. If the water is high enough, there are natural rock slides here that can be used by anyone who came equipped for swimming. Farther down the trail, Natural Slides can be accessed, which offers swimming holes and, as its name suggests, more natural rockslides. It should be noted that this trail can get very muddy in spots after rain or if the water is high.