Live Music in Fayette County, PA
Opening it's gates for a grand opening in August 2023! The Timber Rock Amphitheater invites you to savor local history and be captivated by incredible musical talent amid the breathtaking views of the Laurel Highlands.
Timber Rock Amphitheater, previously Great Meadows Amphitheater and the Woodland Zoo, has witnessed a remarkable transformation. Formerly housing the Young Washington Outdoor Drama and Woodland Zoo's exotic creatures, this venue now embraces a new persona as a musical haven in Farmington, Pennsylvania. Conveniently located off Route 40, the amphitheater is only minutes from popular sites like Fort Necessity National Battlefield, Downtown Ohiopyle, and Fallingwater by Frank Lloyd Wright.
Located at 3360 National Pike, Farmington, PA 15437, Timber Rock Amphitheater is within a few hours of major metros throughout Pennsylvania, West Virginia, and Maryland and less than an hour from Deep Creek Lake, Morgantown, and Washington PA
The 2023 Grand Opening Concert Series at Timber Rock Amphitheater:
Hinder on August 9th, Mark Chesnutt on August 11th, and Shenandoah on September 1st. Additionally, the lineup for the first annual National Road Bluegrass Festival, taking place from June 13th to June 16th, 2024, has been released.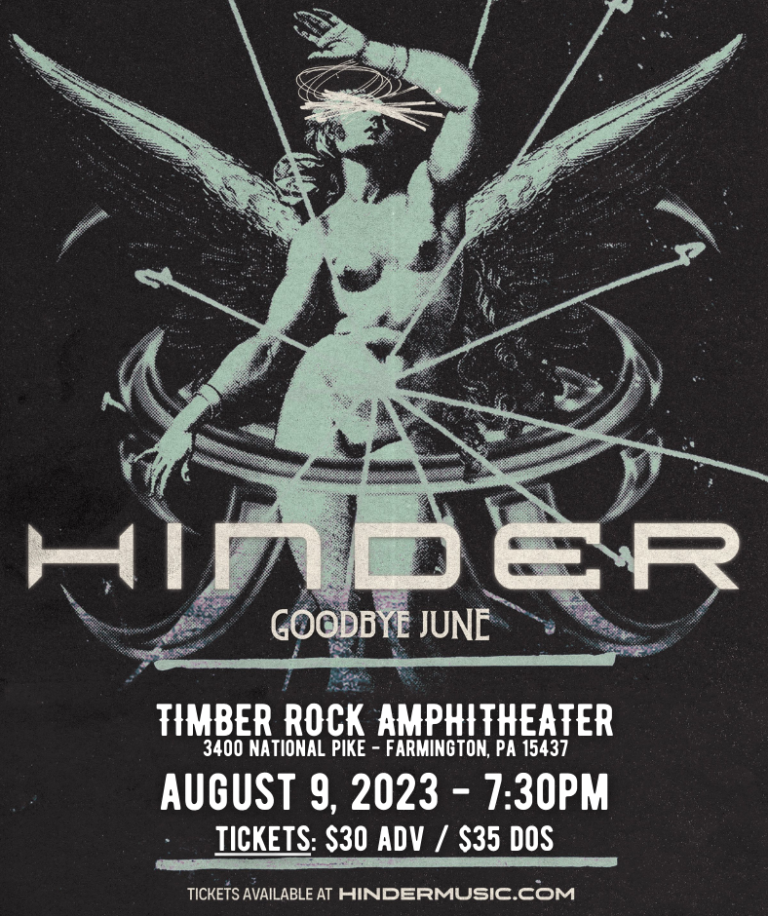 Tired after the show and don't feel like driving home? No problem, we have plenty of Ohiopyle Vacation Rentals in the vicinity of the venue, just waiting for you to rest your weary head after a night of singing and dancing. Also available are rooms at The Historic Stone House Inn – located only 5 mins up the road on National Pike, and Ohiopyle Suites – located about 15minutes away in heart of Downtown Ohiopyle.
Find Out About Upcoming Shows First @timberrockamp
---
Frequently Asked Questions:
What's the parking situation like?
Parking is "self-serve" and operates on a first come, first serve. A parking fee may be implemented depending on the show.
How are tickets priced?
Ticket price varies concert to concert, with costs scaled based on proximity to the stage and the artist.
Can we tailgate?
Absolutely! Tailgating is permitted in the parking lot. Please ensure all garbage in the provided receptacles. However, no outside food or beverage is allowed inside of the amphitheater.
Do you serve food?
Food and beverages will be sold on-site, and no outside food or beverages are allowed. We have curated a delicious selection of food ranging from gourmet burgers to BBQ to savory snacks, you'll be sure to find something to satisfy your appetite. A selection of beer, wine, liquor, soda and water will also be available for purchase.
How many stages do you have?
For the concerts scheduled in 2023, there will be two stages. The "Tailgate Stage" is located in the parking lot and will amp up the tailgate party for folks choosing to tailgate before the concert! The "Main Stage" is located inside the amphitheater and will host the opening acts and the main performances with a backdrop of the scenic Laurel Highlands.
What can I bring into the venue?
You are allowed to bring bleacher seat cushions, blankets, raincoats, ponchos, bags sized 12"x6"x12" or smaller, small binoculars, and service pets. All bags are subject to search upon entry. Guests are permitted to bring in One (1) factory sealed bottle of water up to 20 oz in size. This policy is subject to change based on artist requests or safety considerations.
What is prohibited in the venue?
The following items are strictly prohibited: outside food or drink, drugs of any kind, weapons/firearms, signs/posters/flags, and professional cameras/video recording. Failure to comply with these restrictions will result in ejection from the event without a refund."
Bus Parking/Oversize Parking
Buses are considered an oversized vehicle and will be parked at a designated location. Please see parking lot attendant upon entering for assistance. Oversized vehicles will be charged an additional fee which can be purchased in advance or upon entry to the parking lot. An oversize vehicle is classified as any vehicle that is a 15- passenger van or larger, including limos.
Cancellation Policy
Cancellations will only occur in the event of severe weather, artist cancellation, or an act of God. In the event of a cancellation, local media will be notified and any information about a potential reschedule will be made available. Refunds will be available at the point of purchase.
Gate Times
Parking lots will generally open 2 hours prior to our scheduled gate time. Gate times vary but are usually 60 minutes prior to show time. Please check the specific event page as these dates are subject to change. Please do not attempt to enter the venue any earlier than the designated times as you will be turned around and told to return when the parking lots open
Group Ticket Sales
If you have a large party that will be attending the show and are interested in hospitality options, please contact our Premium Seating Department. Premium Seating sells all VIP boxes, suites, and clubs at the venue that can accommodate larger parties than the standard ticket limit.
Parking
General lots will open 2 hours prior to gate time.
VIP Parking is available for every event. The price will vary based on event. This can be purchased prior to the show via www.timberrockamp.com or on site at the venue. For ease of access and to assist in continued traffic flow it is strongly suggested to purchase VIP Parking in advance of arrival to the venue.
VIP Parking is located at the top of the hill on the left adjacent to the Hospitality Building. VIP Parking is your own parking spot that is waiting just for you. Regardless of when you show up, you are guaranteed one of our best parking spaces with easy access to the venue! VIP Parking DOES NOT guarantee early exit out of the parking lot.
Will Call
Will call tickets are available for pickup at the box office located at the West Gate. Please make sure that you have a photo ID matching the purchaser's name to pick up tickets.

Guests are not permitted to put tickets in will call for other guests to pick up. You will need to arrange to meet your party at the facility to deliver tickets.

If tickets or passes are being left for you, they will only be left at the box office. This includes meet and greet passes, backstage passes, press passes, and tickets from the tour or other promotional company. We do not get these tickets until the day of the event close to doors so please do not try to pick them up earlier. If your tickets/passes are not in will call, you will need to contact the person that left them for you to determine where they are. The box office cannot contact any member of the tour for you.