Accommodations, Restaurant & Tavern
The historic Stone House, located in Pennsylvania's scenic Laurel Highlands, is proud to continue the time-honored tradition of fine dining and rest for the weary traveler. An original wayside inn on the National Road, the Stone House opened its doors in 1822. Since the early days, the Stone House has been regarded by travelers and locals as a charming getaway for fine dining and good times.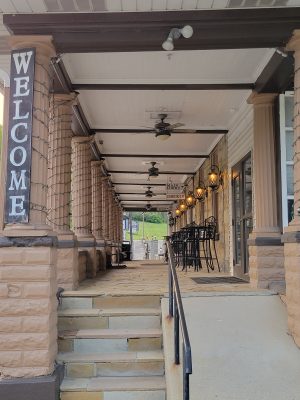 Stone House Inn Room Types
Offering 13 guest rooms from historic to modern, The Stone House Inn is the perfect place to rest and get away while enjoying the Ohiopyle area. Stay with us in one of our seven Victorian rooms, or choose one of our six modern Zeigler rooms. The Stone House Inn is a preferred hotel of Lady Luck (5.5mi), Fallingwater (13.7 mi), and Kentuck Knob (6.6 mi) guests. All rooms feature Queen size beds with the exception of Jumonville (Full). Also, please note that the Inn, restaurant and tavern do not share the exact same operating hours. One night stays are available upon request, please call us to book.

On-Site Restaurant

On-Site Tavern

Built in 1822

Event Space

Catering Available

Farm-to-Table Butcher
Free Parking

Victorian Rooms
Comfortable quarters that are charmingly decorated with period furnishings and linens, with modern amenities including flat screen TV with cable.
Private bathrooms*
WIFI
Cable TV
Air-conditioning
Self Check-in / Out
Linens Provided
Free Parking
* Two rooms share a large bathroom, Jackson & Marshall.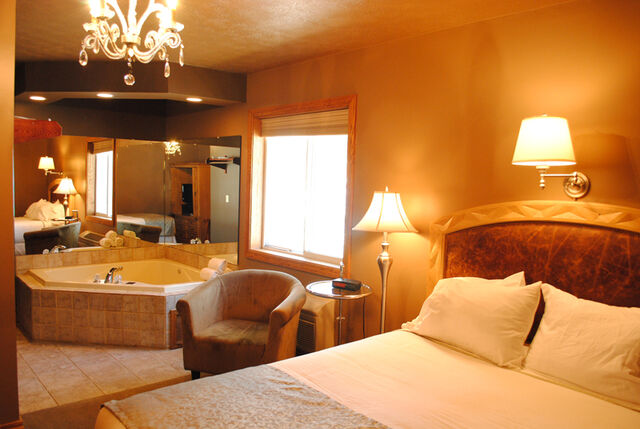 Zeigler Rooms
Modern rooms featuring Jacuzzis, lounge chairs, flat screen TV with cable and private bath.
Jacuzzi Tub*
Private bathrooms
WIFI
Cable TV
Air-conditioning
Self Check-in / Out
Linens Provided
Free Parking
* Jumonville does not have a jacuzzi