Your Gateway to Outdoor Adventure and Historical Discovery
Nestled in Pennsylvania's Laurel Highlands, Ohiopyle is a charming town surrounded by the Ohiopyle State Park. It's a perfect blend of exciting outdoor activities and rich history and the ideal escape for all types of visitors, from outdoor enthusiasts and couples, to families and history buffs.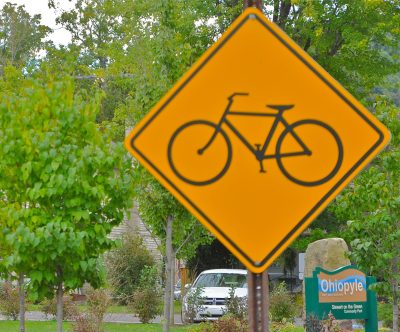 The stunning landscapes offer guests a variety of opportunities to explore the great outdoors. So bring along your hiking shoes and bike, or rent a bike in Ohiopyle, and plan to weave your way through the trails taking in the captivating views at every bend. The Great Allegheny Passage (GAP Trail), spanning from Pittsburgh to Cumberland, invites cyclists on a journey they won't forget with an access point right in town for a much-needed rest.
For water lovers, the highlight of Ohiopyle is the Youghiogheny River, a hot spot for white-water rafting and kayaking. Whether you're a thrill-seeker looking for intense rapids or prefer a calm paddle, you'll find a river experience to suit your needs. When winter rolls around, the area transforms into a snowy playground perfect for cross-country skiing and snowshoeing.
Ohiopyle is not just an outdoor enthusiast's dream; it's also a hub of history, boasting sites like Frank Lloyd Wright's iconic Fallingwater house and Kentuck Knob, as well as Fort Necessity, where George Washington fought his first battle. These stunning examples of architecture are so iconic they draw visitors from around the world.
---
Activities & Events In Ohiopyle