The town of Ohiopyle is surrounded by The Ohiopyle State Park, a stunning 20,500 acres in the Pennsylvania's Laurel Highlands, offering a haven for adventure and fun. With over 79 miles of trails for hiking and cycling, including the famous Great Allegheny Passage, this park offers tons of opportunities to enjoy the great outdoors. When you visit Ohiopyle State Park, you'll quickly realize it's not just a park—it's a place where epic memories are made.
GET STARTED ON THE GAP
The Great Allegheny Passage starts in Cumberland, MD and ends in Downtown Pittsburgh. The nearly-level trail is made of crushed limestone, which was once the rail bed serving the Western Maryland Railroad. Of the 150 total miles, 26.75 miles of the GAP trail winds within the boundaries of the Ohiopyle State Park, the largest state park in Pennsylvania, and the gateway to the Laurel Highlands. The GAP is a great jumping off point for hiking, biking, fishing, rock climbing or just relaxing along the rivers edge taking in one of the many gorgeous waterfalls.
Hiking in Ohiopyle State Park
The Ohiopyle region is home to some of the best hiking in the state. There are truly options for everyone, from experienced hikers to families looking for something to enjoy together, each of the hikes in Ohiopyle State Park offer fantastic opportunities for outdoor recreation in beautiful places.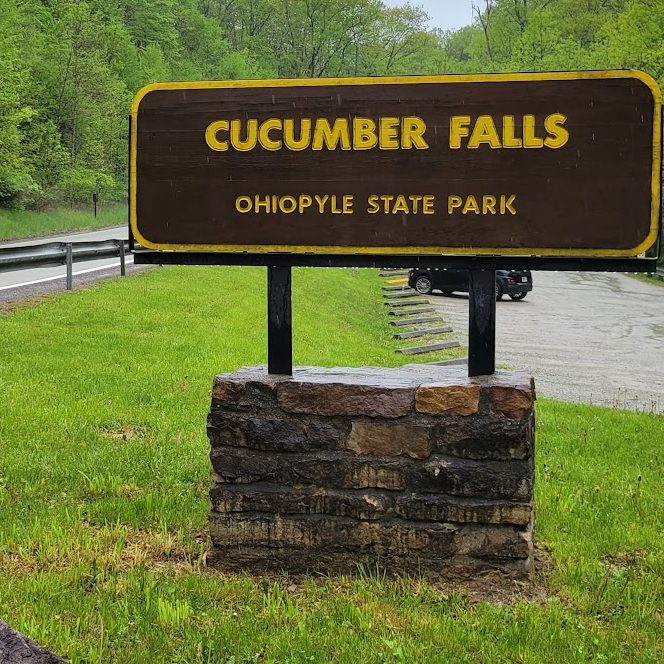 Raft or Kayak THE YOUGHIOGHENY RIVER
Ohiopyle State Park is one of the best places for whitewater rafting and kayaking on the east coast. The Youghiogheny's diverse rapids truly offers an experience for everyone. From calm family float trips to extreme class IV and V rapids that will challenge even the most experienced rafter, fun awaits around every bend in Ohiopyle.
No matter how you spend your days, Ohiopyle is the perfect family friendly destination, there is truly something for everyone. Weather you're stopping in for a quick visit while traveling the GAP, or staying awhile, our vacation rentals in downtown Ohiopyle will provide everything you need for your trip. Interested in exploring the state park but want a bit more space? No problem! We have you covered. View our vacation rental collections to find the perfect home, cabin, or treehouse for your adventure.