Friday, August 11th at Timber Rock Amphitheater
Join us on Friday, August 11th, for a historic event as we kick off the concert series at Timber Rock Amphitheater with a legendary country music icon, Mark Chesnutt. Prepare to be captivated by his timeless talent and immerse yourself in an unforgettable musical experience. The doors open at 6pm in Farmington, PA, kicking off with special guest Wyatt Turner. Mark will take the Main Stage following opening Wyatt Turner, setting the tone for an extraordinary evening of entertainment. Be sure to get your tickets and mark your calendar.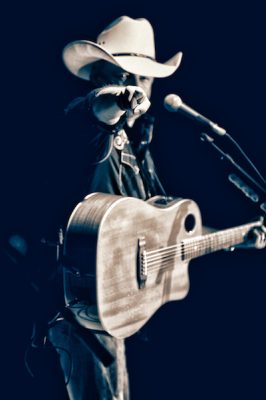 Event Schedule:
4:00pm – Parking Lots Open
6:00pm – Amphitheater Gates Open
6:20pm – Rising Country Artist Brianna Blankenship
7:00pm – Wyatt Turner
8:30pm – Mark Chesnutt
Timber Rock Amphitheater, formerly known as Great Meadows Amphitheater and the Woodland Zoo, has undergone a remarkable transformation after years of neglect. Once home to the Young Washington Outdoor Drama and the Woodland Zoo's exotic animals, this venue now embraces its new identity as a musical haven. Timber Rock Amphitheater is ready to kick off its 2023 concert series. Immerse yourself in its rich local history as you enjoy the sweet sounds of amazing musical talent all while taking in the stunning views of the Laurel Highlands sprawling out behind the Main Stage.
For one of its first concerts under its new name, Timber Rock Amphitheater is playing host to Mark Chesnutt. Critics have hailed Mark as a classic Country singer of the first order and some of Country's music's most elite entertainers, from George Jones to George Strait, echo the sentiment.
Dubbed the Hillbilly Messiah, Mark is masterful in his natural ability to let his voice share the words to create a moving musical motion picture. Of all the recorded highlights Chesnutt has enjoyed, they take a back seat to his first love; Mark Chesnutt lives to perform on stage. While known as one of the industry's hardest-working concert performers, maintaining a hefty tour schedule and steady presence in front of his fans, Mark's dedication to deliver live music is unsurpassed.
Don't miss your chance to witness this iconic figure of 90's Country Music, alongside the immensely talented West Virginia local, Wyatt Turner, at Timber Rock Amphitheater on Friday, August 11th. Grab your tickets starting at just $30 and get ready to party with us when the doors swing open at 6pm. It's going to be a night of unforgettable good, only fashioned country music!