We've compiled a list of our favorite fall activities and events to help you plan your next weekend getaway to the Laurel Highlands. Need help finding a place to stay while you explore the area? We have you covered; browse our selection of top-rated Ohiopyle vacation rentals.
Stroll or Cycle the Great Allegheny Passage (GAP) Trail
Biking or walking the GAP trail is popular activity in the summer months, but the GAP, which winds throughout the Ohiopyle State Park proves even more breathtaking in the fall.  Cooling temperatures and changing leaves enhance the enjoyment of a leisurely ride or walk along the trail. Opting for an e-bike rental allows you to cover more miles with ease. If you're a mountain biking enthusiast, fall offers the perfect conditions to tackle the trails, especially with the impressive efforts of the Ohiopyle Biking Club. For dirt lovers, fall truly is the prime time to hit the trails. Check out OBC's website for trail system details.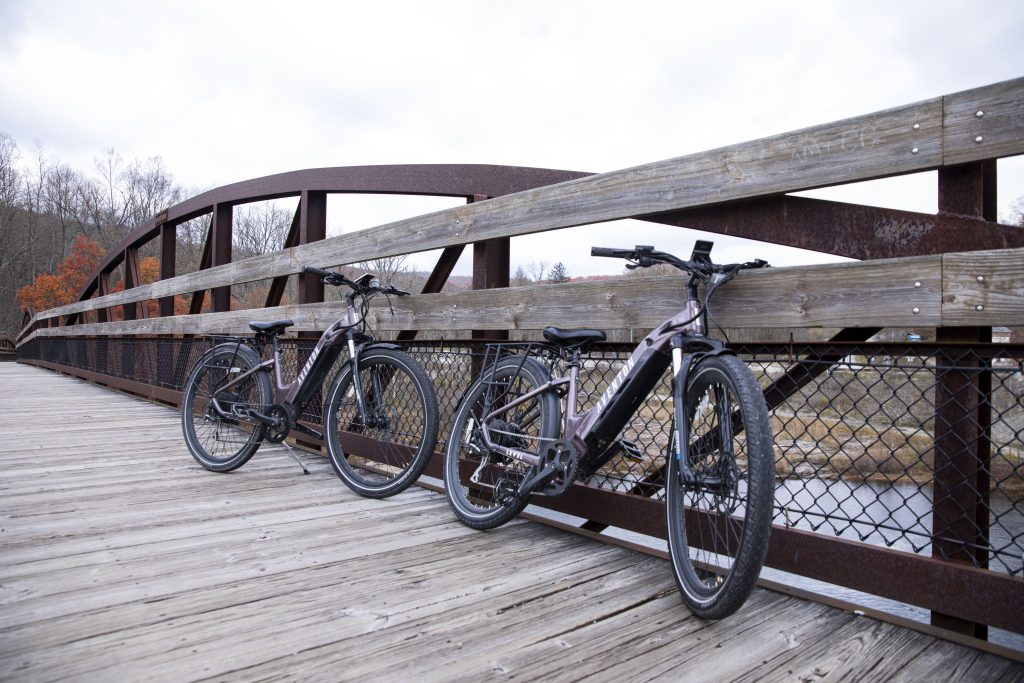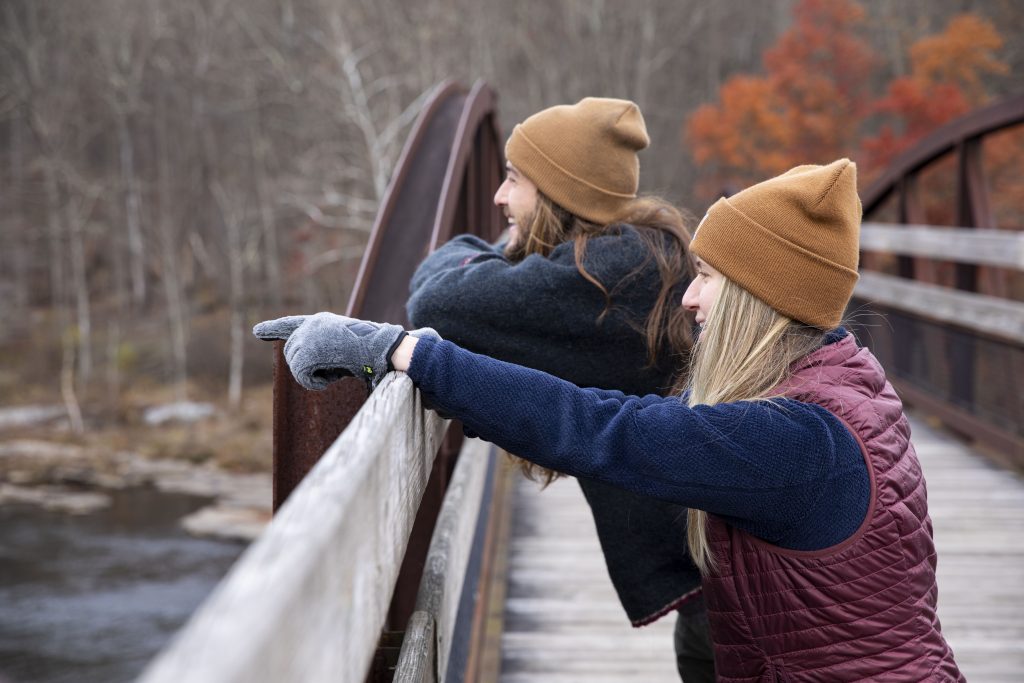 Embark on a Hike
With over 20,000 acres of state parkland to explore, Ohiopyle boasts an array of hikes that traverse various types of trees. As the air turns crisp, these trees transform the trails into an multicolored spectacle, creating a paradise for leaf peepers. Among the top trails for enjoying the fall foliage are Cucumber Falls, Jonathan Run, Ferncliff Trail, Youghiogheny River Overlook.
Scenic Drives
For those who prefer a more leisurely experience, Ohiopyle offers multiple ways to savor the fall views. A scenic drive along the Laurel Highlands Scenic Byway or viewpoints like Ohiopyle Falls and Baughman Rock Overlooks or the Ohiopyle Low and High Bridge along the GAP trail provide picturesque vistas.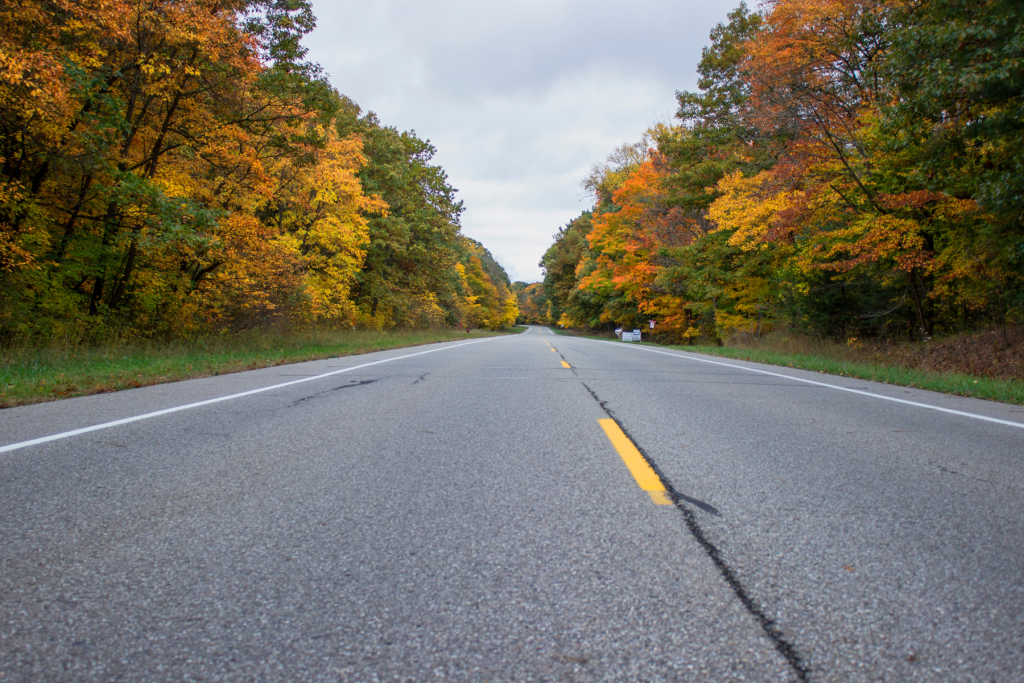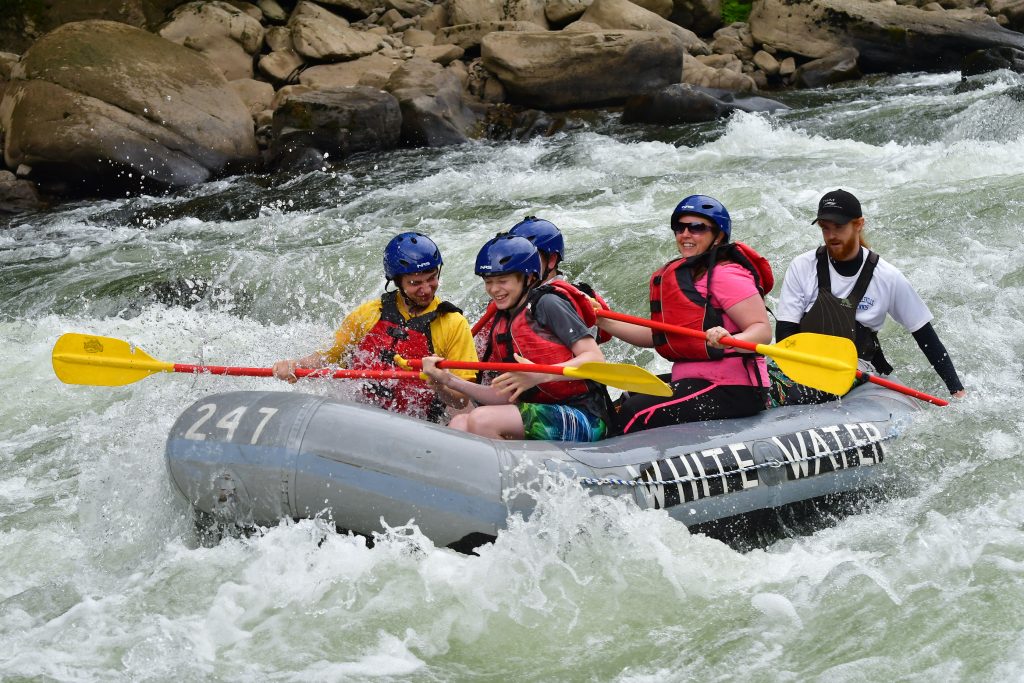 Experience Whitewater Rafting
Viewing the changing leaves from a raft in the heart of the Youghiogheny is an unforgettable experience. Save 10% on white water rafting in Ohiopyle when booking the Middle, Upper, or Taste of the Yough this fall. Trips on the Lower Yough are also discounted to $68.80 + park fee, which includes your wet suit! Book your accommodations AND your whitewater rafting trip together. Simply add the whitewater rafting trip at checkout. Enter the promo code OHIOPYLEVR. This applies to all Ohiopyle vacation rental homes and cabins, as well as 1 and 2 BR rooms at the Ohiopyle Suites, right in the heart of downtown!
Cast a Line
The Youghiogheny River (often referred to as a piece of the Rockies transplanted to the east) is known for its robust trout species, tranquil wilderness, and trout-rich tributaries, establishing Ohiopyle as a paradise for trout enthusiasts. The changing season prompts adjustments in strategies, and cooler temperatures amplify fish activity. This, combined with fewer crowds, provides anglers with the chance to reel in several substantial fish in a single day. Remember to obtain your PA fishing license and familiarize yourself with local fishing regulations.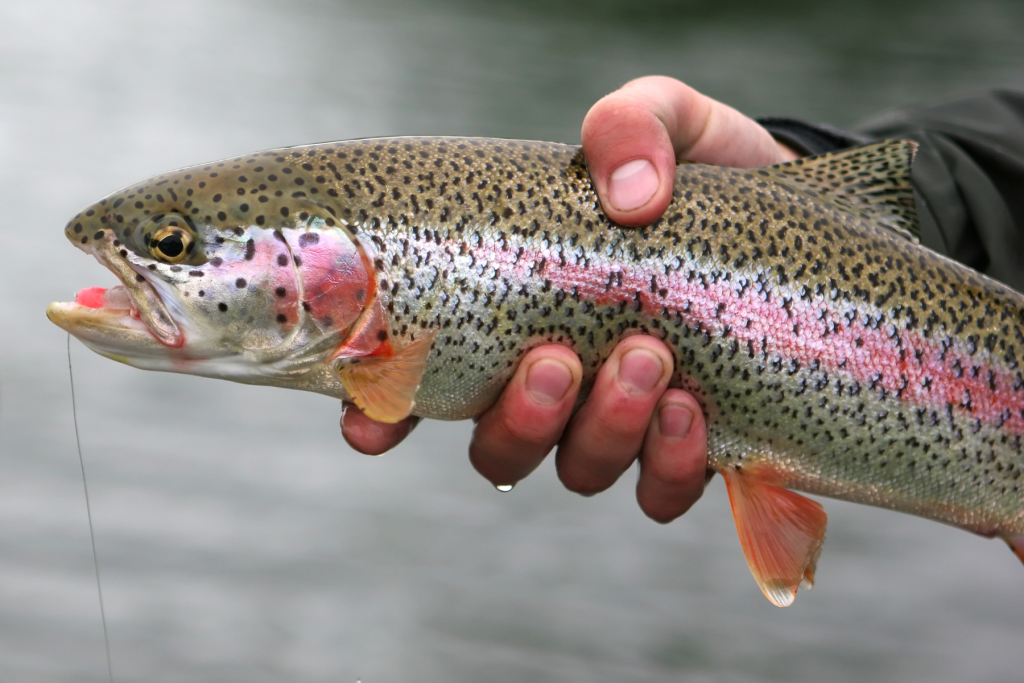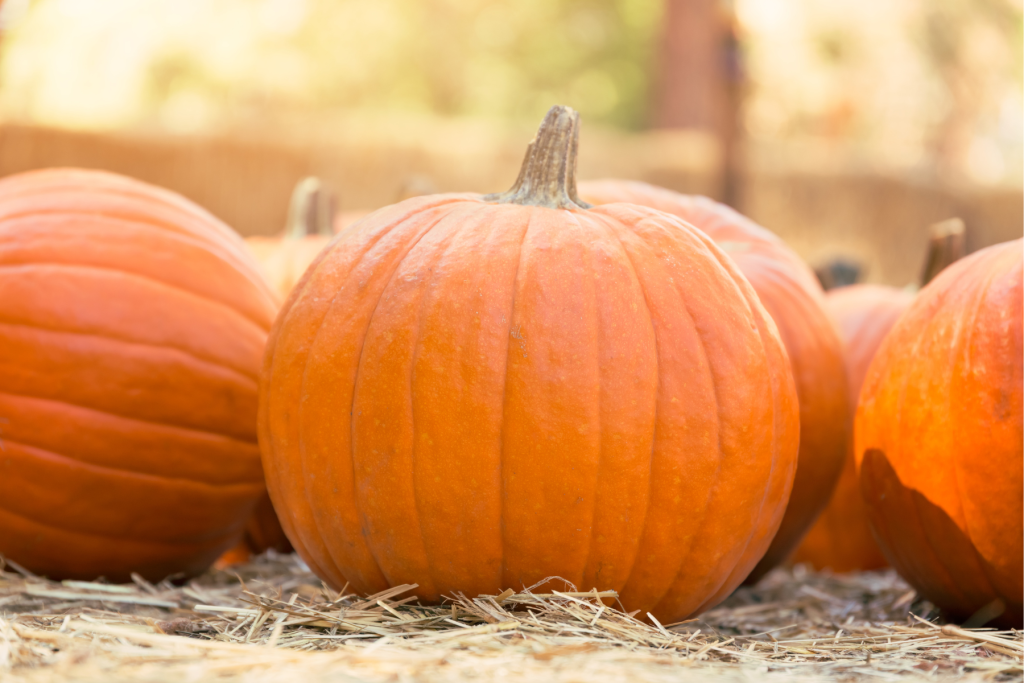 Immerse Yourself in Local Festivals
Ohiopyle and neighboring Confluence host annual fall festivals that are family-friendly and are the perfect opportunity to plan a Laurel Highlands weekend getaway. Our favorites include Youghtoberfest, Pumpkin Fest, and the Buckwheat Pancake Festival.
Experience Live Music
This fall, the Laurel Highlands presents some exceptional music experiences. Timber Rock Amphitheater, which reopened August 2023, offers an unparalleled music venue with sweeping views that provide an extraordinary backdrop for the main stage. Moreover, Braddock's Restaurant and Tavern amplifies the musical ambiance with live performances during their Thursday night Bikes, Brews, and BBQ events, as well as every Saturday throughout the fall. Don't miss out—keep a close eye on Braddocks Restaurant and Tavern for the latest updates on their live music offerings.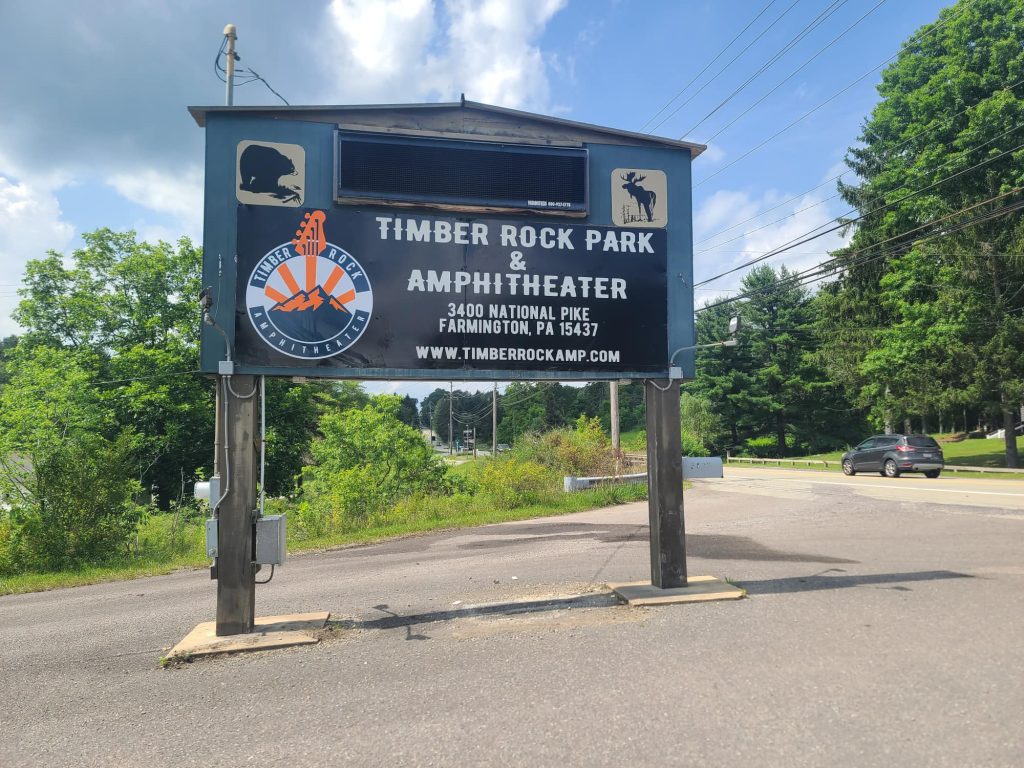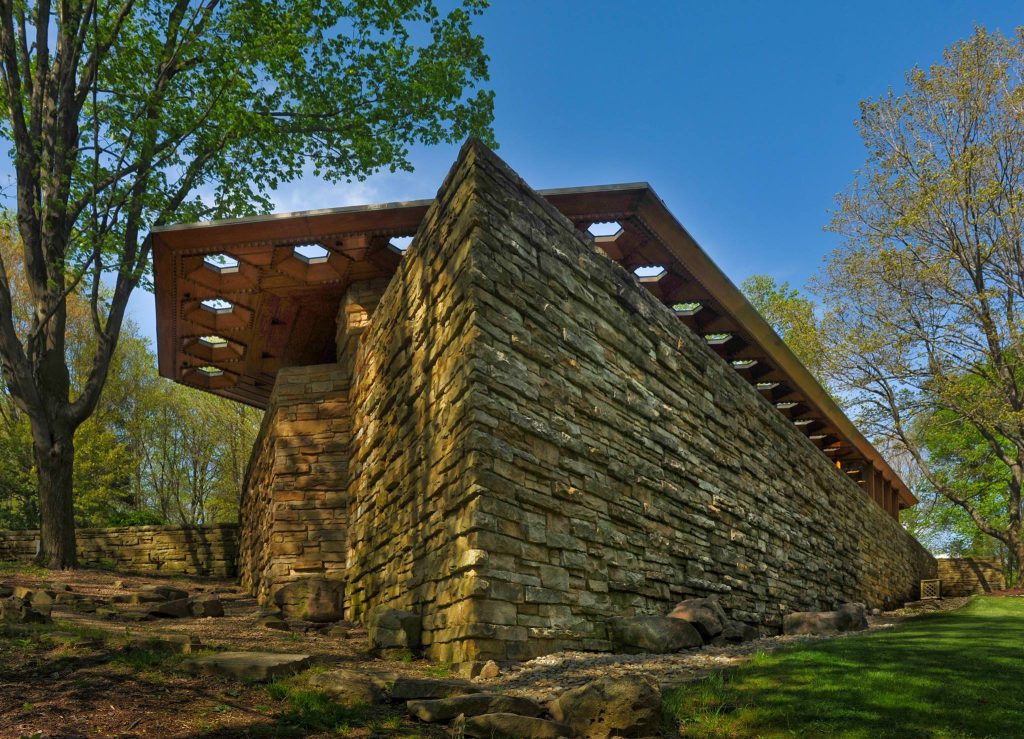 Immerse Yourself in Local History
Ohiopyle proudly houses two of Frank Lloyd Wright's iconic architectural wonders—Fallingwater and Kentuck Knob. These landmarks are especially captivating during the fall, when the brilliance of autumn foliage envelops Wright's masterpieces. To tour Fallingwater and witness its seasonal splendor, reservations are a must.